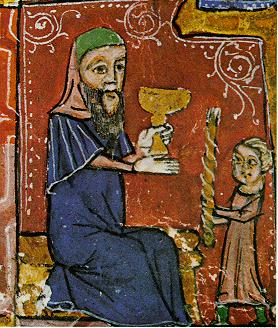 Sabbath candle lighting time is 7:30
Parshah Shemini
This week's parshah deals with two very interesting topics.  The first is the death of Aaron's two sons, Nadav and Avihu, who, "offered strange fire before the LORD, which He had not commanded them.  And there came forth fire from before the LORD, and devoured them, and they died before the LORD."
There are many commentaries as to why Nadav and Avihu were instantly put to death by a fire which many commentators say destroyed their souls but not their bodies.  Some of the more interesting opinions are that Nadav and Avihu entered the sanctuary while intoxicated; that they were arrogant in offering a fire that was of their choosing, not one that had been commanded by God; that Nadav and Avihu sought to replace Moses and Aaron as leaders of the Israelites; because they had no children; and the list goes on and on.
I especially like the comment in our own Chumash, which says, "Their death points the moral, 'Boast not thyself of tomorrow for thou knowest not what a day may bring forth!'  That day promised to be the happiest of Aaron's life.  As he, the High Priest, was moving about in his magnificent robes and performing the solemn duties of his exalted office, how elated he must have been!  Yet soon his two sons were lying dead at his feet."
T
he second interesting topic is the giving of the dietary laws to the Jewish people.  Why these laws?  I have heard some say that the dietary laws were given because people did not know how to properly prepare and cook pork, so by forbidding its consumption, God was protecting us from illnesses such as tape worms.  To this I say hogwash!  If God was only giving us the laws because we did not know how to properly prepare these foods, he could have certainly given us instructions for healthy preparation.  Although there are multiple rabbinic interpretations as to the reason for the dietary laws, I choose to believe that they were given to set us apart from the other nations as God's Holy people.  And, as a people who had been disobedient to God on many occasions, the dietary laws gave us another opportunity to show our obedience to God by following these laws even though we do not know the reason why they were imposed.
Personally, I am very pleased that for the first time in my life, since my marriage to my wife five years ago, I am living in a Kosher home.  Yes, I would like Kosher food to be priced more comparably to non-Kosher food, but I must also be thankful to God for giving me the means to afford Kosher food.  It is a shame that some Jews who might prefer to keep Kosher have so much trouble affording to do so.
JFILM
This year marks the twentieth anniversary of the Jewish Film Festival in Pittsburgh.  Although most of the screenings are at the Manor Theater in Squirrel Hill, there is also a screening at the Hollywood Theater in Dormont.  For tickets or more information, visit the JFilm website, at www.jfilmpgh.org, or call 412-992-5203. Here is this year's JFilm schedule:-
Thursday, April 11 
7 p.m.  Paris-Manhattan Manor Theater
Special Pricing:
$50 if purchased by April 5 at noon
$75 after April 5 at noon and at the door (cash only)
Friday, April 12 
11 a.m.  The Return of the Violin Rodef Shalom Congregation
Special Pricing: all tickets $10
Saturday, April 13
  7 p.m. A.K.A. Doc Pomus  Manor Theater

9 p.m Out in the Dark Manor Theater
Sunday, April 14
1 p.m. My Australia Manor Theater
3:15 p.m. Roman Polanski: A Film Memoir 
6 p.m. Ameer Got His Gun Manor Theater
Monday, April 15
7 p.m. Wunderkinder  Hollywood Theater
7:30 p.m. Fill the Void Manor Theater
Tuesday, April 16

7 p.m. Sonny Boy Seton Hill University – Reeves Auditorium
7:30 p.m. Ballad of the Weeping Spring Manor Theater
Wednesday, April 17
7 p.m. Defiant Requiem Manor Theater
8 p.m. A Bottle in the Gaza Sea  CMU – McConomy Auditorium
Thursday, April 18
Jerusalem on a Plate Manor Theater
Special Pricing: all tickets $20
5:45 p.m. Paris-Manhattan Manor Theater
7:30 p.m. Out in the Dark Manor Theater
Saturday, April 20
7 p.m. The Day I Saw Your Heart Manor Theater
9 p.m. Bert Stern: The Original Mad Man Manor Theater
Sunday, April 21
1 p.m. Hava Nagila (The Movie) Manor Theater
4 p..m The Day I Saw Your Heart Manor Theater
7 p.m. Numbered Manor Theater
ISRAEL FEST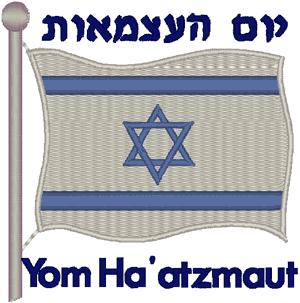 This year the Yom Ha'atzmaut, or Israeli Independence Day, celebration sponsored by the Jewish Federation assumes a new name, Israel Fest, but returns to a familiar location, the JCC in Squirrel Hill after a year as JFest at Schenley Plaza in Oakland.  Israel Fest will be celebrated on Tuesday, April 16.  Here is the schedule of events:
Israel Fest: 4:00pm – 7:30pm
Upon arrival, be sure to head to a registration table to pick up your FREE re-usable bag – great for holding all of your collectibles from iFest! You can also pick up a schedule and enter the raffle to win an iPad!
Please note: all times are approximate and subject to change.
Schedule for PALM COURT
4:15 pm
Ongoing
Ongoing
7:00 pm
Welcome announcement and National Anthem
iPad Raffle entry & FREE bag giveaway
Information tables
iPad Raffle drawing
Schedule for OUTDOORS
4:00-7:00pm
4:00-7:30pm
Ongoing
Petting Zoo
FREE Rita's Ice
Visit with Federation Falafels Tahini Talia & Chick Pete
Schedule for LEVINSON HALL
4:30-5:30pm
5:30-6:00pm
6:00-6:30pm
6:30-7:30pm
Ongoing
Family Dancing with Lynn Berman
Spirit of Israel Teen Delegation performance
Israeli Dancing with Lynn Berman
Rimon Ensemble
Food Vendors (Levinson A and Patio)
Schedule in KAHN GYMNASIUM
4:00-7:30pm
4:00-7:30pm
4:30-7:30pm
Ongoing
Ongoing
Ongoing
Jungle Adventure bounce house
Airheads Balloon Art
Airbrush Painting
Kids' crafts
PJ Library readings
Information tables
Schedule for GOLDSTEIN LOUNGE (Rm. 202)
4:15-5:30pm
5:30-7:30pm
Israel Innovation Lecture Series
Israeli wine tasting
Schedule on 2ND FLOOR – TEEN SCENE
5:30-6:00pm
6:00-6:30pm Ongoing
Ongoing
Live Music
Sendoff Party
Headphone Party
Israel Program Fair