Candle lighting time is 5:10
My Bar Mitzvah and What it Means to be a Jew
It was 54 years ago today, January 23, 1960, that I celebrated my Bar Mitzvah, although by today's standards it was hardly much of a celebration.
Things were different back then, especially if your dad was a milkman.  We did not have lavish Bar Mitzvah receptions at stadiums or grand hotels.  For most people at my shul, Parkway Jewish Center in Eastmont, an evening reception in the shul's social hall with deli platters was a big deal.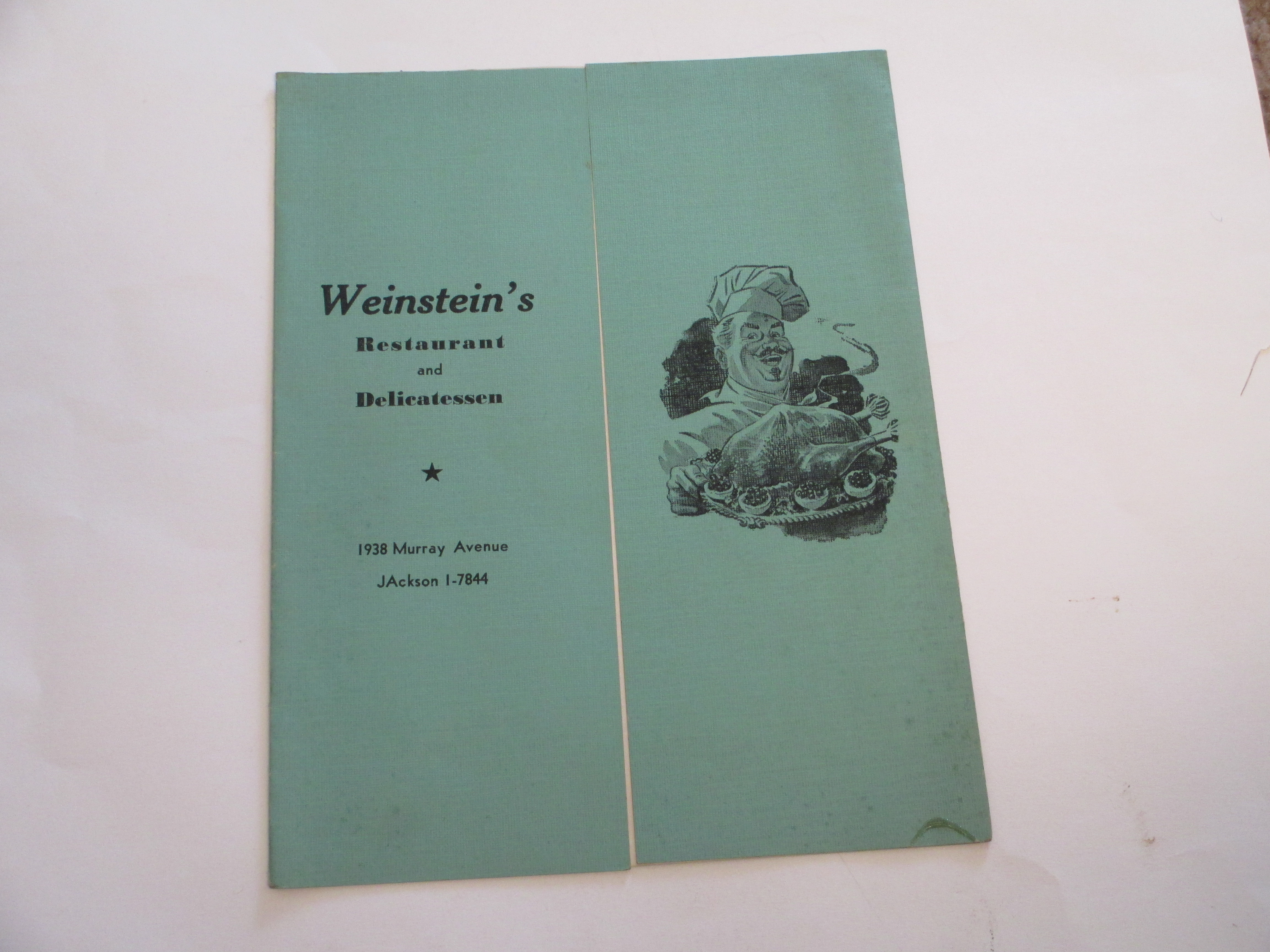 My bar mitzvah was even less elaborate.  After services we had a Kiddush consisting of herring and gefilte fish.  There were perhaps thirty people in attendance.  In the evening, my immediate family, my mom, dad, two brothers, and my sister, whose birthday I was usurping for my Bar Mitzvah, went to Weinstein's in Squirrel Hill for dinner.  It wasn't fancy, but I was with the people I wanted to be with, and that was fine for me.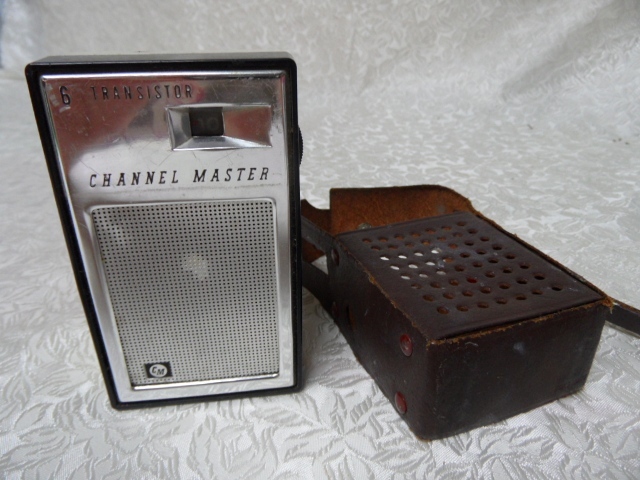 I didn't receive elaborate gifts for my Bar Mitzvah either.  My parents got me a Channel Master pocket-sized transistor radio, which is what I wanted.  My paternal grandparents got me my Bar Mitzvah suit, and my maternal grandparents gave me my Bar Mitzvah tallis and tefillin, both of which I still have, although the tallis is stained and the tefillin are no longer kosher.  I don't think any other gift cost more than $20, but that was okay.  Even though we kids always thought that the Bar Mitzvah was all about the gifts we received, I found out that day and in later years that the gifts were the least important part of the day.
We had a dusting of light snow that morning of my Bar Mitzvah, and since we lived "way out in the suburbs" we weren't sure how many of the great aunts and uncles would dare to drive out of Squirrel Hill and the East End.  And so we began services with barely a minyan, but eventually most of the relatives arrived and we had a huge turnout of thirty or so people.
As a child I was always closer with my father's parents than with my mother's parents.  Granddad and Grandma were Americans, born and raised in the good old US of A.  Granddad was into sports, as I was, went to Pirates and Steelers games, and was totally cool.  We had Thanksgiving dinner at Granddad's every year and Granddad gave all of the kids presents on Thanksgiving.  And Grandma was a great cook who made the best turkey dinner imaginable.  My mom's parents, Bubba and Zayde, were Russian immigrants who spoke a lot of Yiddish, had no idea what a baseball looked like, and were far from cool.  All of my friends in Penn Hills had granddads and grandmas, but none of them had a Bubba or Zayde.  And the annual seder at Bubba's was nothing like Thanksgiving at Granddads.  There were a lot of old people talking in Yiddish and I was always afraid of most of them.  And Bubba was not a good cook.
Bubba was a very sickly woman.  She had very bad diabetes and colitis, and shingles, and who knows what else.  She was often in the hospital, and several times we thought she was about to die.
But a funny thing happened on my Bar Mitzvah day.  I was sitting on the bimah as the Bar Mitzvah boy looking out at my family and friends, preparing for the Torah service, when the doors to the sanctuary opened and Bubba, who had been in a convalescent home for weeks, was brought into the room in a wheel chair.
Something happened in that moment when Bubba came into the room, and I felt a tremendous amount of love and happiness come over me.  On the day of your Bar Mitzvah you are suppossed to transition from being a boy to being a man, and I think that is exactly what was happening to me.  Granted the process was to take many, many more years and my parents would often ask, "When are you ever going to grow up?" but this was definitely the first step on my way to manhood.
At my shul, as at many shuls in that era, Hebrew School was all about learning to daven so that you could participate in services and chant the blessings and haftorah.
I did my haftorah flawlessly (we weren't required to read the maftir from the Torah), then recited the speach that the rabbi had written for me by rote, as required, without a single mistake.  And the entire time I was delivering my speech, I was beaming at Bubba.
So my Bar Mitzvah was completed, but was I now a Jewish man?  Hardly.  I could daven, but I knew very little about what it meant to be a Jew or about many of the tenets of Judaism.  Kabbalah?  Never heard of it.  613 mitzvahs?  I thought there was one, the Bar Mitzvah.  Oral law?  I found out about that forty years or so later.  The Jewish people?  Judaism was, to me, a religion, not a people.  I was, after all, an American, part of the greatest nation on earth.  Why would I possibly identify myself as anything else?  Israel?  It was a country in the Middle East for Jews who escaped Hitler, but what did that have to do with me?
I lived in suburban America.  I did not want to be different.  I wanted to assimilate.
So here we are now, 54 years later, and now I am not only a man, but I am also rapidly becoming an old man, a Jewish old man.  And what exactly does that mean?
Well, being Jewish is many things and what it is depends on who you ask and what they believe.
Judaism is, of course, a religion – a religion based upon a belief in the one God, the God of Abraham, Isaac and Jacob, who created the universe and gave us the Torah, the Ten Commandments, and the Sabbath, and delivered us from bondage in Egypt.  It is a religion whose basic message can be found in the Shema, "Hear, O Israel, the Lord is our God, the Lord is One,"  and whose thirteen articles of faith are laid out by Maimonides in the Mishnah and summarized in the Yigdal prayer.  And it is a religion that includes various aspects such as kosher food, mysticism and Kabbalah.  It can take a lifetime of study and still you won't know everything there is to know about Judaism.
As a religion, Judaism is a belief, a faith, that we are born into.  Traditional Jewish law says that you are a Jew if your mother was a Jew, but one can also choose to become a Jew by conversion and acceptance of the Jewish God and faith.  If you are born to a Jewish mother are you always a Jew?  What if you do not follow the faith?  What if you accept Christ as the savior?  These are interesting points that are certainly worthy of discussion.
But Judaism is, as I have discovered, more than just a religion.  It is also a people, as Moses said unto Pharoah, "Let my people go."  And 6 million of these people were slain by Hitler, not because of their belief in God, because many were not religious Jews, but because they were part of the Jewish people.  And when we think of the Jewish people, we think of medical geniuses like Salk and Sabin, who found vaccines that prevent polio, of scientific geniuses like Einstein, of entertainment geniuses like Irving Berlin and Leonard Bernstein, and great athletes like Sandy Koufax and Hank Greenberg, and of the amazing number of Jewish Nobel prize recipients.  Many of them did not go to shul on Shabbos, or keep a kosher home, or observe the Sabbath, but they were, nonetheless, part of the Jewish people.
And then there is Israel, the Jewish homeland, a promised land where a courageous citizenry has taken a barren piece of desert land and made it into the agricultural and technological wonderland of the Middle East, despite the constant threat of annihilation by its Arab neighbors.  I may not live there, but Israel is my home too.  As the theme from the movie Exodus says,
"This land is mine; God gave this land to me
This brave and ancient land to me
And when the morning sun reveals her hills and plain
Then I see a land where children can run free
So take my hand and walk this land with me
And walk this lovely land with me
Though I am just a man, when you are by my side
With the help of God, I know I can be strong
Though I am just a man, when you are by my side
With the help of God, I know I can be strong
To make this land our home
If I must fight, I'll fight to make this land our own
Until I die, this land is mine."
And, of course, there is also cultural Judaism.  The Judaism of brisket, and corned beef, and lox and bagels, and borscht belt comedians, and so many other things that make it fun to be a Jew.  It may not be holy, but I love the cultural part of my Judaism too.
Yes, 54 years ago today I became a Bar Mitzvah, a Jewish man, and I thank God everyday for that blessing.
And thank you for allowing me to share.